F

ormer Vice President Al Gore accused President Trump of trying to "hide the truth" of a government climate report by having it released during a holiday weekend.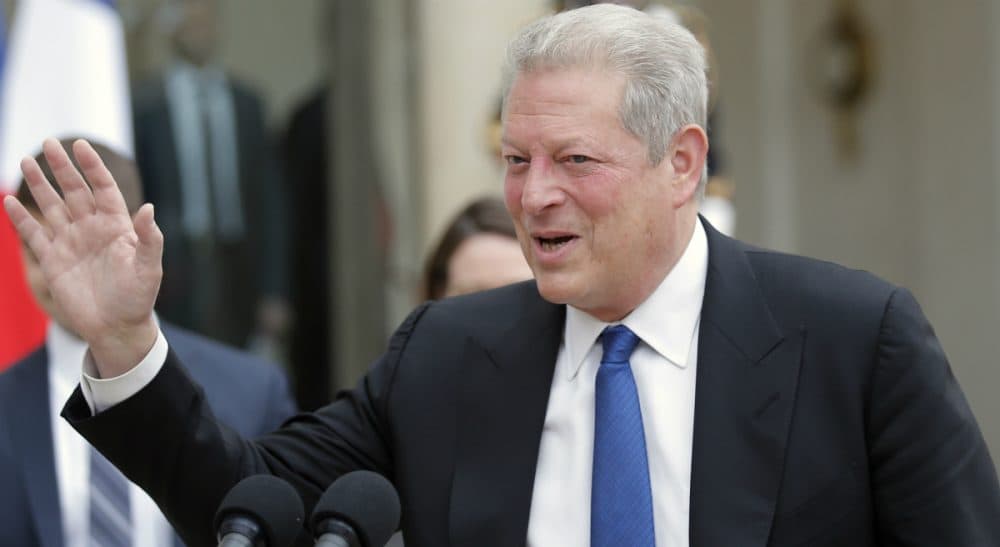 In the report
released
Friday afternoon, the authors stress that natural disasters associated with climate change are worsening in the U.S., and pose a threat to Americans' health and may cost the U.S. economy hundreds of billions of dollars in the coming decades. The report was initially set for release in December,
according to the Associated Press
.
In a statement, Gore, a politician-turned-environmental activist, emphasized his shock that the report didn't get more of a roll out, considering the massive wildfires tearing through California this month and powerful hurricanes that have slammed into the U.S. in recent years.
"Unbelievably deadly and tragic wildfires rage in the west, hurricanes batter our coasts — and the Trump administration chooses the Friday after Thanksgiving to try and bury this critical U.S. assessment of the climate crisis. The president may try to hide the truth, but his own scientists and experts have made it as stark and clear as possible," Gore said.
"The rest of us are listening to the scientists — and to Mother Nature," he added. "The impacts of the Climate Crisis are being felt in all regions across our country – extreme weather, heat waves, deeper and longer droughts, crop failures, strengthening wildfires, sea level rise – and they are disproportionately borne by the most vulnerable among us. Mr. President, the majority of Americans are deeply concerned about the climate crisis and demand action. Even as local leaders are responding in the wake of fires and storms, national leaders must summon the will to respond urgently to the dire warnings of this report with bold solutions."
Gore, who has been a vocal critic of Trump over the course of his administration, has warned of the dangers of climate change for years, notably in his "An Inconvenient Truth" documentary film in 2006 and its sequel released last year.
Trump has largely dismissed climate change during his administration, an attitude he put on display years before the 2016 campaign. In a 2012 tweet, he suggested climate change was a "hoax" perpetuated by China.
As president, Trump declared the U.S. would exit the Paris climate agreement, an international accord that seeks to lower global temperatures, arguing that it
"handicaps"
the U.S. economy.
Trump has also overseen a widespread effort to roll back Obama-era regulations aimed at protecting the environment and climate in favor of giving a boost to the fossil fuels industry.
https://www.washingtonexaminer.com/news/al-gore-trump-burying-inconvenient-truth-of-government-climate-report-with-black-friday-release