Second killing means Zardari must act now
The Calgary Herald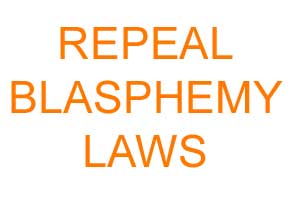 The year's second murder of a Pakistani politician over opposition to the country's notorious blasphemy law requires a forceful response from Pakistan's government if civil society is to be protected from extremists.
Shahbaz Bhatti, Pakistan's Minority Affairs Minister and a member of the country's beleaguered Christian minority was killed Wednesday, allegedly by the Punjabi branch of the Taliban who left a note at the scene threatening further acts against "the world's infidels." Bhatti's murder comes almost exactly two months to the day after Salman Taseer, the Muslim governor of the Pakistani province of Punjab, was shot dead by one of his bodyguards over his opposition to the same law.
These killings represent a grave threat to Pakistan's fragile freedoms, one which the government is illequipped to meet.
Successive Pakistani governments have cosied up to Islamic fundamentalists as a convenient way to muster support, and strengthening the blasphemy law has been part of these deals with the devil. The price for this short-sighted decision is proving steep.Under the tenets of the blasphemy law, slandering Islam or the Prophet Muhammad is formally considered a crime, with penalties ranging from fines to death, although no one charged has ever been executed by the state and the president retains the right of pardon. This remains cold comfort for the accused, many of whom have died at the hands of vigilantes.
The law's vague phrasing also leaves room for abuse by individuals looking to settle scores or take advantage of the vulnerable.
The prominent case of Asia Bibi, a Pakistani Christian woman facing death for blasphemy, allegedly stems from a property dispute.
President Asif Ali Zardari's government has vacillated between promises to review the law and refusals to do any such thing out of fear of antagonizing fanatics.
Widely seen as corrupt and generally viewed as incompetent, Zardari's attempts to hug the middle ground have merely left him to preside ineffectually over a battle between polarized factions with radically different views as to how Pakistan should be run.Zardari should line up against the terrorists if he is to amount to anything more than another self-serving politician unable to restore calm to the suffering nation.
Pakistan is perpetually frozen with one foot over the abyss and if it is not plunged in, potentially dragging some of its neighbours with it, its extremist enemies will have to be confronted with more than just intermittent military action.
A strong civil society overseen by a tolerant, responsive government is the best antidote to the Taliban's poison. Annulling the blasphemy law is an overdue first step.