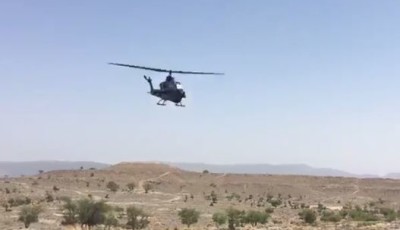 Pakistani security forces carried out offensives in different regions of Kohlu and abducted at least three persons on Tuesday.
According to details, Pakistan FC and regular military carried out raids in Makhmad, Thal and Nissao area of district Kohlu Balochistan.
At least three people named 80-year-old Barri Shakalani Marri, Eido son of Barri 30 year of age and Jumma son of Ishaq Marri age 45 have been abducted from Makhmad that area.
The victims have been shifted to a nearby military camp and their families have not heard of them since.
http://balochwarna.com/