Pakistan People's Party (PPP) Sindh chapter Secretary Information Waqar Mehdi and Karachi Division Secretary Information Syed Manzoor Abbas said that the historical reception of PPP Chairman Bilawal Bhutto Zardari at Badin, Thatta, Sujawal and Mithi has foiled all conspiracies that were hatched against the PPP. This historical reception by the masses is an undeniable proof of peoples' trust in PPP leadership.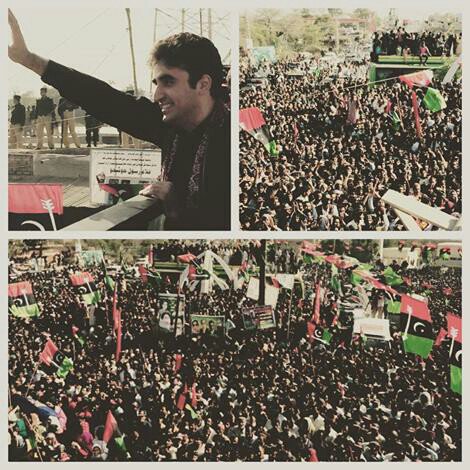 In a statement issued from the PPP Media Cell Sindh, they said it was not just a historical reception of Bilawal Bhutto Zardari but was also a candid manifest that they need no time-serving so-called leaders except the PPP. No other so-called leader could ever produce such a gigantic political canvass in Sindh except the PPP.
They said that the anti-PPP forces should better translate that historical reception as election sweeping gesture for the second phase of local government polls because the people of Sindh have following the first phase of local government polls manifested their aspirations that they are with the PPP.
They said that anti-PPP forces that never ceased to claim the PPP and Bhuttoism had disappeared from Sindh should now realise that the PPP and Bhuttoism do exist in the province with full force. The floods of the masses to see a glimpse of their beloved leader Bilawal Bhutto Zardari is a concrete testament that "Bhutto has lived in hearts of the people yesterday and would live forever".
https://mediacellppp.wordpress.com/